Want an epic Adelaide Bucks Party or Adelaide Bucks Night Out?
√ Select a package or party
√ Or build your own
√ Relax, we'll take care of everything
√ The best Adelaide Bucks Party is on its way
√ What the Buck are you waiting for?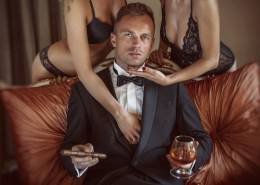 Your very own private function space right in the heart of Adelaide's nightlife! Including a huge selection of pizzas and platters, $650 bar tab to share and 2 sexy topless waitresses for 2 hours. From just $87 per person.