In charge of planning a Brisbane Bucks Party or Brisbane Bucks Night Out?
√ Check out our parties & packages
√ Or create your own
√ We'll take care of the hard parts
√ So your epic Brisbane Bucks Party is sorted
√ Thank Buck for that!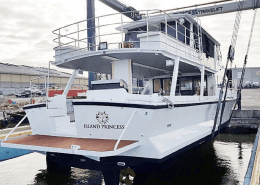 Celebrate on the water for your Brisbane Bucks Party on this 2 hour private party boat charter! Including a sexy topless waitress to serve & entertain, nibbles, sound system, fully licensed bar & more. From just $68 per person.