Planning a Gold Coast Bucks Party or Gold Coast Bucks Night Out?
√ Check out our Gold Coast parties & packages
√ Or create your own
√ We'll do the hard work so you can have the fun
√ Your Gold Coast Bucks Party is on its way
√ Thank Buck for that!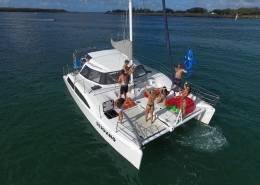 Set sail on your own private sailing charter with the mostest! Including platters to share, BYO facilities including ice, a 2 hour sexy topless waitress to serve your drinks, floaties, SUP's, BBQ use & more! From just $79 per person.